Create The Life You've Always Dreamed Of!
Writing in a planner not only helps you to remember your daily tasks but it also helps manifest your goals into existence. Developing your ideas onto paper is more powerful than keeping them inside of your head! It's time to get organized, write things down, and start planning your luxurious future!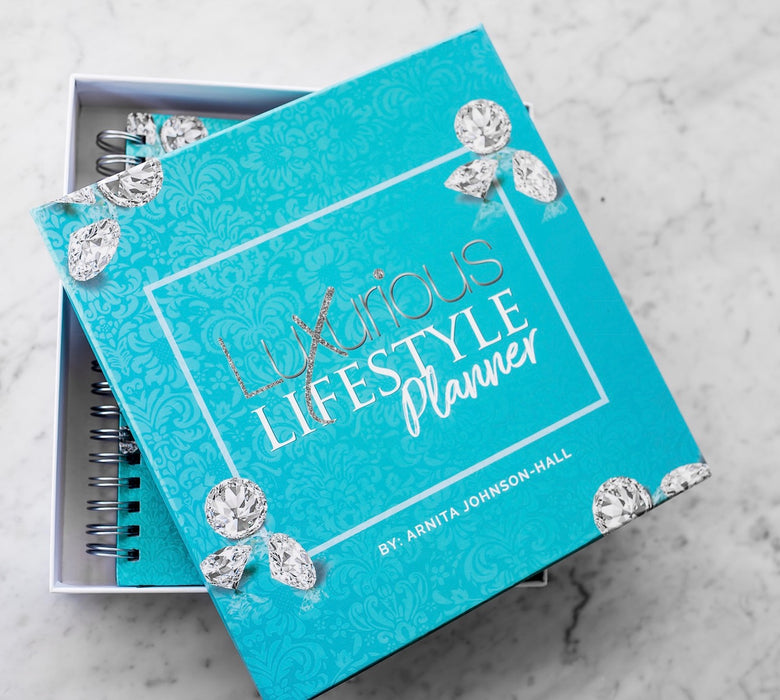 What's Inside of the Luxurious Lifestyle Planner
Vision Board
26 Week Money Challenge
Monthly Budgeting Tracker
Financial Goals Tracker
Bills Due Calendar
Goals "To Do List"
Monthly Budget Guide
Monthly Spending Habit List
Bill Organizer
Journaling Pages
Credit Score Tracker
Credit Report Dispute Calendar w/ Itemized Dispute List
Meal Planner w/ Grocery Shopping List
Needs vs Wants Journal
End of the Week Goals & Accomplishments
Finance, Credit, and Budgeting Tips
Inspirational Quotes
Daily Planner Pages
Note: Stickers are not included.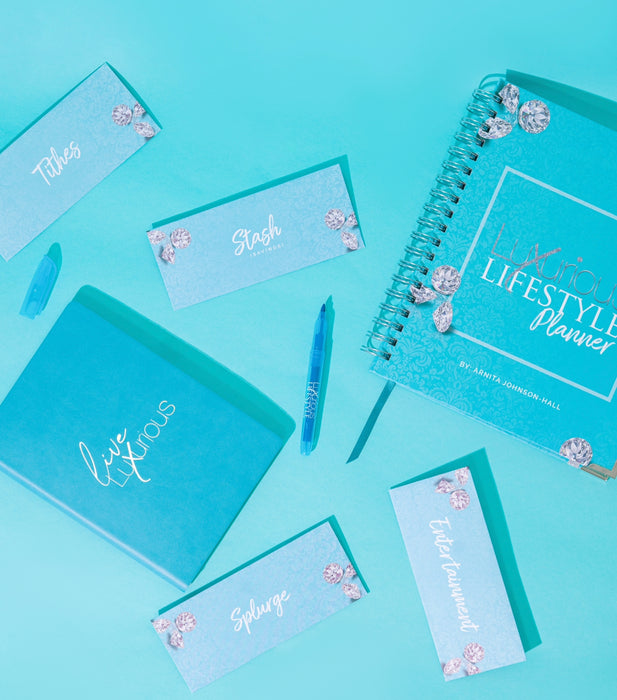 Let's normalize Luxury in your life without SUFFERING to achieve it!
Stop dreaming about the Luxurious Life you deserve and plan for it! And you can achieve this without lack or having to go without.
The Luxurious Lifestyle Planner is filled with impactful proactive sheets that is going to help you create a financial masterplan so that you CAN acquire the luxe life that you desire!